Employer Healthcare Insights
A New Era for Employer-Sponsored Health Benefits: Holistic Strategies for Self-Funding
Employers are the largest sponsors of healthcare benefits in the U.S., and the cost of delivering benefits and access to quality care continues to rise. From 2013-2019, despite greater cost being shifted to the employee, an employer's contribution to health benefits rose by 32%. As a result, organizations are taking a more sophisticated, strategic approach to balance a critical employee benefit and component of total compensation with one of the largest budget line items for their companies.

Here are a few of the most pressing challenges facing employers:
Overall costs of delivering health benefits are rising rapidly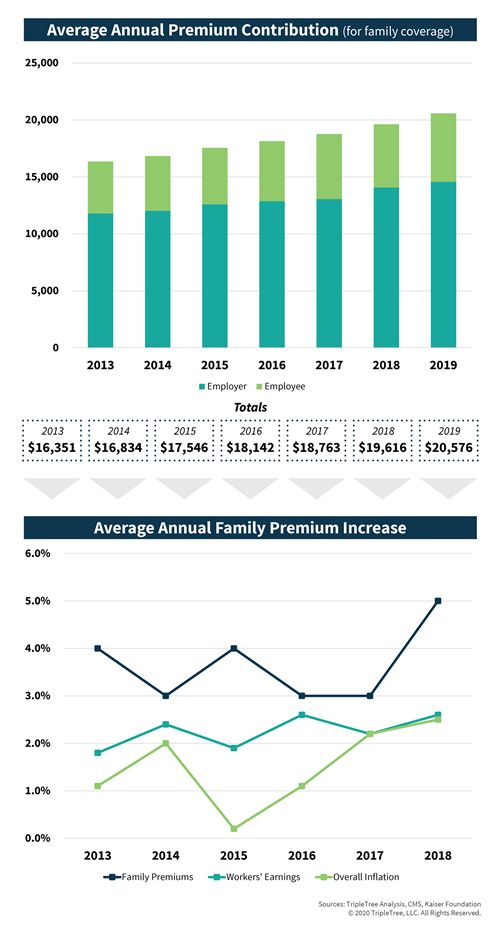 Pharmacy expenses are becoming a significant component of overall spend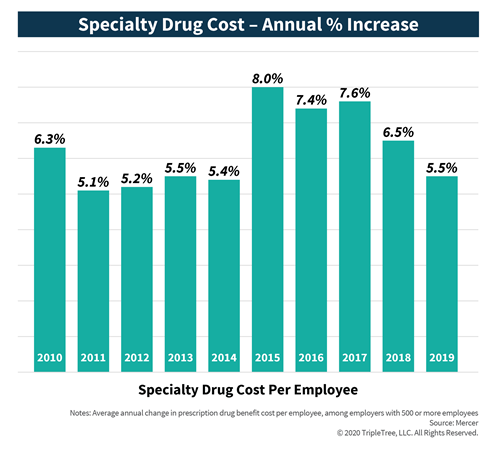 The impact of large claimants is becoming more predominant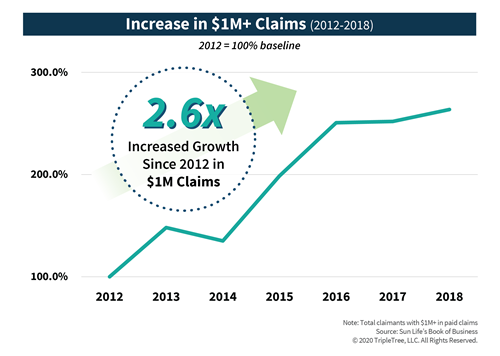 To strategically manage these growing challenges, employers of all sizes understand they need to take control of their healthcare programs. Employers in fully-insured plans have long been frustrated with large annual premium increases, without access to the cost levers and controls to manage their benefit offering or full transparency as to how their insurance partner is managing costs and outcomes.  These employers want the same access to cost containment opportunities that larger, self-funded employers use to manage their healthcare programs, and this has driven consistent expansion in the number of employers choosing to self-fund.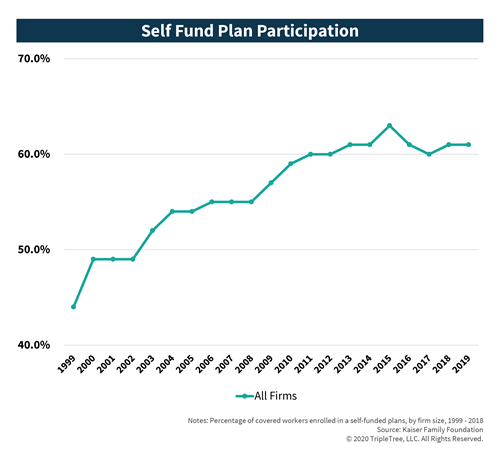 The increasing popularity of self-funded plans is rooted in the fact that through customization of plan design, employee engagement, and implementation of an effective cost containment strategy, it can provide immediate and significant plan savings. Through the expansion of vendors serving the mid-market and the expansion of risk sharing vehicles, self-funded arrangements have become a much more accessible and sustainable strategy for employers of all sizes.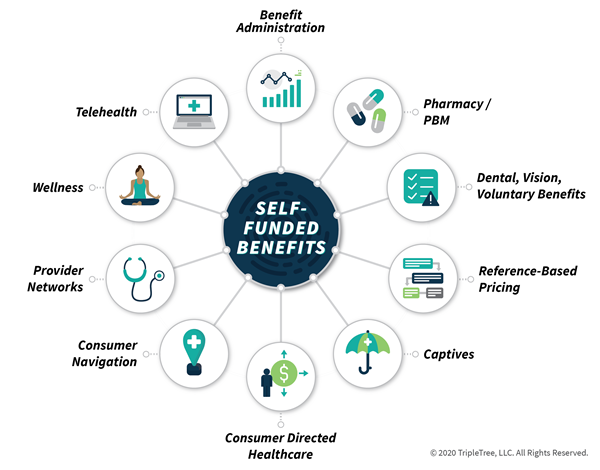 Access to these vendors allows employers to self-fund and set their direction in terms of priority and initiative over the next several years with many prioritizing managing cost and affordability, optimizing plan design and administration, and improving employee experience and engagement.
 
Some of the most active trends emerging in the self-funded employer market include: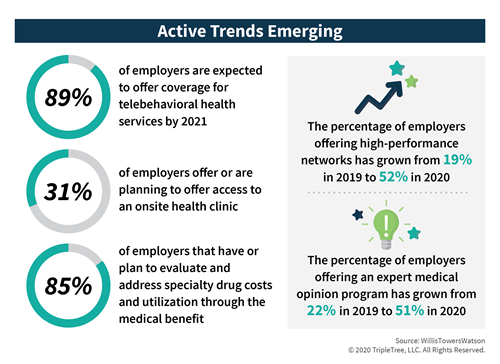 We are also observing these additional trends:
Shift towards Accountable Care Organizations (ACOs), high-performance provider networks, and Centers of Excellence (COEs)
Small to mid-size employer participation in benefit captives
Expansion in reference-based pricing plans and direct provider contracting
The opportunities for continued innovation within employer healthcare are substantial and there are a growing number of exciting vendors leading the way. We look forward to discussing and sharing our perspectives in our upcoming Market Insights Live thought leadership session – we hope to see you there.

A New Era for Employer-Sponsored Health Benefits:
Holistic Strategies for Self-Funding
Tuesday, September 29 | 10:00 AM CT
Click Here to Register