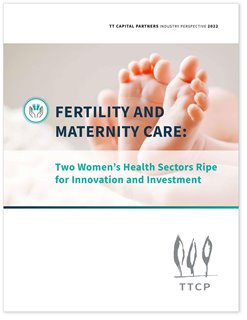 Fertility and Maternity Care: Two Women's Health Sectors Ripe for Innovation and Investment
Many sectors of healthcare have undergone notable advances in recent years, but the women's health market has noticeably lagged behind. Significant potential exists to improve access, quality, outcomes, and satisfaction in this immense and growing market.
AUGUST 2022
The women's health market has gained increasing attention and momentum in recent years. The industry has a rare combination of characteristics that make it ripe for innovation and investment. The sheer scale of the space, its rapid growth, and acute pain points are at odds with the relatively low level of historical investment and innovation that we have seen in the marketplace to date.
This report examines two segments of the women's health market that are particularly well-positioned for disruption, fertility care and maternity care.